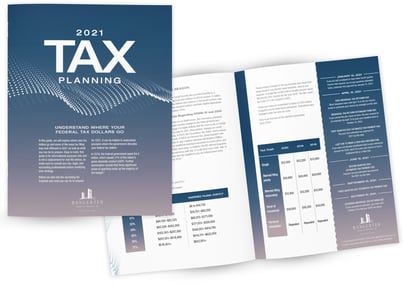 Have you ever wondered how the Federal Government spends your tax dollars? In 2019, government spending reached $4.4 trillion. This equals 21% of the country's gross domestic product (GDP).* Our free guide will explain the three primary areas of spending that make up the majority of this budget.
It also contains tips to help you proactively prepare for the 2021 tax season. This includes important topics like:
2020 tax brackets
Changes to the standard deduction
Important tax deadlines
Impact of the CARES Act
How to use the IRS paycheck checkup calculator
Timelines for retaining financial documents
And more!
By downloading this guide, you'll learn how to proactively prepare for the upcoming tax season and gain some insight into how the federal government spends your tax dollars.
Don't miss out on this valuable information, download your guide today!
*Cbpp.org, April 9, 2020