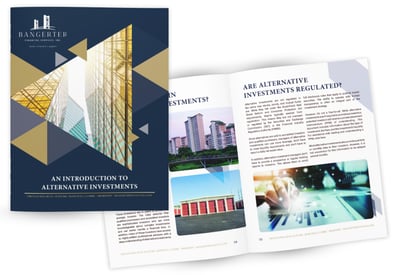 If you've been thinking about adding alternative investments to your portfolio, you're not alone. Continued market volatility, high stock valuations, and record-low bond yields have led many investors to explore other options.
While alternative investments can create some compelling benefits, they're not right for every investor. In our new guide, "An Introduction to Alternative Investments," we break down the pros and cons of the most popular options and provide the information you need to help decide whether adding alternatives to your portfolio is right for you. You'll also find the answers to important questions like:
What is an alternative investment?
Who can purchase alternative investments?
Are alternative investments regulated?
How can you fit alternative investments into a financial plan?
Can you use an alternative investment for a 1031 exchange?
Download your free copy today!