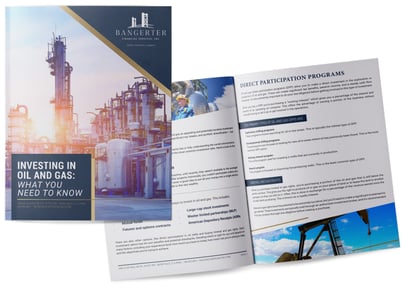 Despite significant progress in the growth of renewable energy sources, traditional fossil fuels continue to meet over 80% of U.S. energy needs.1 That demand is why oil and gas investing remains popular among many investors seeking alternative sources of income and growth.
This guide will provide you with a comprehensive overview of the oil and gas investment landscape and cover a variety of important topics, including:
Advantage of oil and gas investing and risk considerations
Four common types of direct participation investment programs
Mineral and gas rights investment options
Tax breaks related to tangible and intangible drilling costs
Active and passive investment structures
Oil and gas investments for a 1031 exchange
And more . . .
Oil and gas investing has been part of the American fabric since the first oil well was drilled in Titusville, Pennsylvania in 1859, and it remains popular among investors today. This free guide will help you discover if this alternative investment opportunity is a good fit for you.
1. https://www.pewresearch.org/fact-tank/2020/01/15/renewable-energy-is-growing-fast-in-the-u-s-but-fossil-fuels-still-dominate/