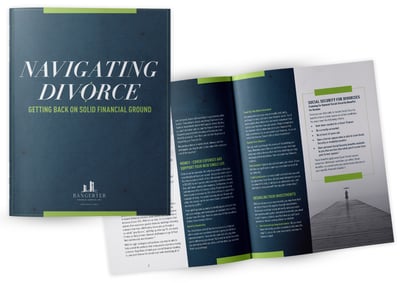 Couples rarely enter into marriage expecting a divorce. Sadly, though, marriages do sometimes unravel. While the overall divorce rate has declined, it's becoming more common among older adults. Since 1990, the divorce rate has doubled among couples aged 50 and older and tripled for adults over age 65.1
Going through a divorce can feel like an emotional roller coaster. As you navigate your way through the process, it's critical to understand the impact this major life change can have on your financial future.
Our new guide, "Navigating Divorce: Getting Back on Solid Financial Ground" will cover important topics including:
Evaluating your new budget
Separating accounts
Untangling your finances
Safeguarding your lifestyle
Managing tax liabilities
Protecting your assets
And more
The divorce process is often complex and expensive. Make sure you're prepared to get through it and get back on your feet. Begin by downloading our free guide today.
1. ThinkAdvisor.com, February 11, 2020