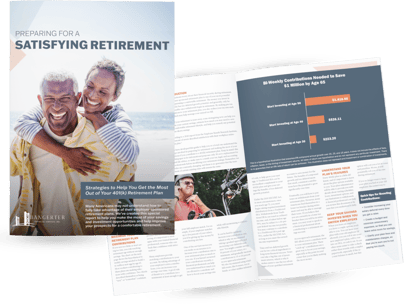 Many Americans worry about their financial security during retirement. An employer-sponsored retirement plan is one of your most powerful tools for pursuing a comfortable retirement. Even if your retirement is years away, some strategizing now can help you evaluate your current savings, estimate how much you may need to save for a comfortable retirement lifestyle, and help you remedy any potential income shortcomings.
We have developed this guide to help you, or a loved one, understand the steps involved in preparing for retirement and making the most of your options if you contribute to a 401(k) retirement plan.

Download this free guide, and learn:
How much you need to contribute to save $1 million by age 65 if you start investing at 30, 40, or 50
Quick tips for boosting your contributions
How you can stay on track for retirement
And much more!
Download Your Free Guide Today!