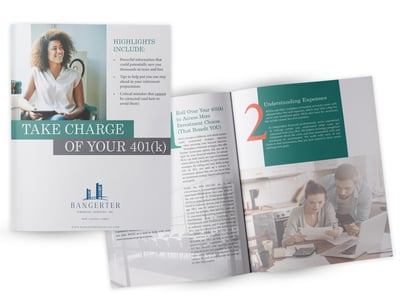 If you have a 401(k) and you're changing jobs, you'll need to make some critical decisions. While it may not seem like a big deal at the time, what you choose to do with your 401(k) can significantly impact your financial future.
Our new whitepaper, "Take Charge of Your 401(k)," contains important information that could potentially save you thousands of dollars in fees and taxes. This includes:
Pros and cons of rolling over your 401(k)
Understanding 401(k) fees and expenses
The dangers of cashing out your 401(k)
Tips for taking control of your financial life
And more!
Educating yourself is the best way to make smart moves with your retirement money. So get started by downloading our free guide today!