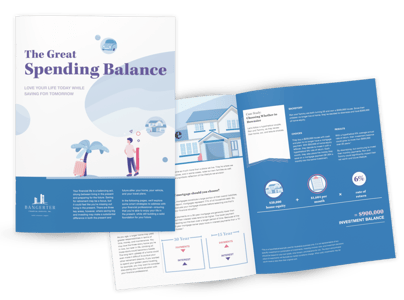 Dealing with your finances requires a constant balancing act. While it's critical to plan for the future, you still want to enjoy your life today. Making smart lifestyle decisions can have a positive impact on your current happiness while also helping you build a confident financial future.
Our newest guide, The Great Spending Balance, will show you how to enjoy the present while also saving for tomorrow. It covers important topics like:
Choosing the best home for your needs
Comparing mortgage options
Deciding how much to spend on a vehicle
Enjoying travel without overspending
And more!
These simple tips may have a major impact on your life. Don't miss out, download our free guide today!