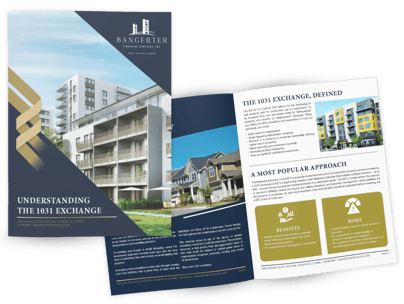 Whether you've inherited a piece of rental property or you purchased one as an investment, you may eventually find that it's no longer right for your needs. While selling the property would seem like the obvious solution, doing so can result in a large tax bill.
A 1031 exchange is a strategy to defer your capital gains taxes so you can keep your money working for you.
Our new whitepaper, "Understanding the 1031 Exchange" will provide you with the information you need to help you decide whether this opportunity is the right fit for you. In addition to explaining the basics of how a 1031 exchange works, this guide will also help you understand:
Various 1031 exchange methods
Benefits and risks of a Delaware Statutory Trust (DST)
The process of engaging in a 1031 exchange
Important terms you need to know
And more!
Don't miss your opportunity to potentially save thousands of dollars in taxes! Download our free guide today.