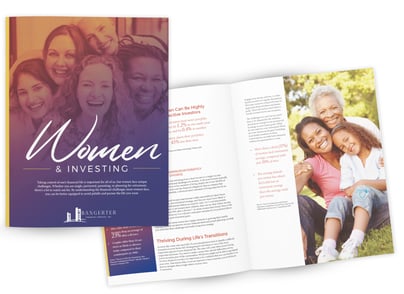 When it comes to taking control of your finances, women face special challenges. Whether you're single, with a partner, raising kids, running a business, or preparing for retirement, you have unique financial needs.
Our "Women and Investing" guide will uncover some of the common roadblocks women face when trying to reach their financial goals. Becoming aware of potential problems is the first step to overcoming them. The guide will also provide tips for:
Thriving during life's transitions
Avoiding common investment pitfalls
Leaving a legacy
And more
Taking responsibility for your long-term goals and financial health can help you build the financial confidence you may be lacking! Don't delay, the time to get started is now.
Download your free guide today!